Classes

Rainbow (girls 6 and older)
Rainbow (1 hour 30 min.)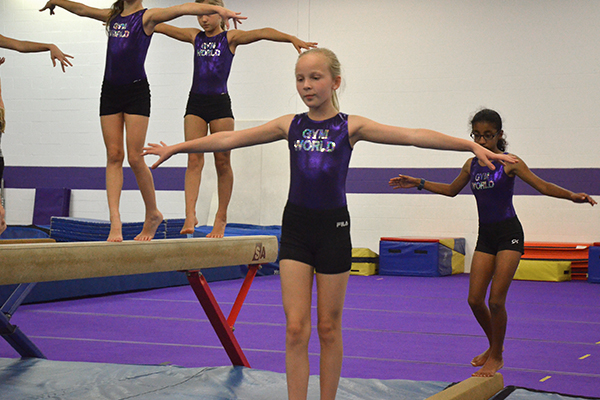 For girls 6 and older, Rainbow class is an educational level gymnastics program designed upon learning basic skills correctly and then building upon those skills. This 1 hour and 30 minute class is designed to enhance your gymnasts skills on Vault, Uneven Bars, Balance Beam, and Floor Exercise. Girls may earn different colored ribbons as they master new skills. Class meets 1 1/2 hours per week.
Click here for more information about our Rainbow Program.
We offer no contract, month-to-month tuition. You may register at any time. Please see our "FEATURES and FAQ" of this billing program for more information.
$40 annual family Recreational Membership fee and tuition due upon class registration. Monthly tuition will be prorated (if applicable) prior to billing.

Register for Rainbow classes below. Enrollment begins upon registration

**PLEASE NOTE - ENROLLMENT AND TUITION IS EFFECTIVE AS OF YOUR REGISTRATION DATE. We cannot take pre-registration or hold spots for a later date.**