Classes

Ninja Class (ages 3-5 and 6-11)
Ninja Classes (ages 3-5 and 6-11)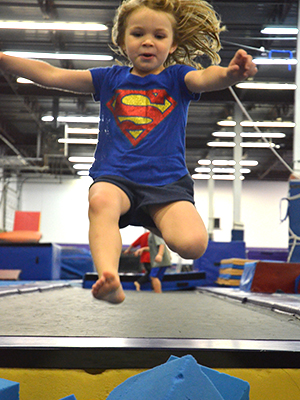 Ninja class is a fast-paced class combining skill instruction, cardio and obstacle courses.
Ninja class includes the dedication and discipline of martial arts, and the strength and agility of parkour to create an amazing sport that produces confident athletes.
"Little Ninjas" is for boys and girls ages 3-5 and meets for 45 minutes each week.
"Ninja Class" is for boys and girls ages 6-11 and meets for 55 minutes each week.
$40 annual family Recreational Membership fee due prior to first class of session.
Register for our Flexi-Schedule Summer Session below -
Summer Session runs June 10th through August 16th.

During our Summer session only, we allow you to enroll in as few as 5 weeks or as many as all 9 weeks. If you enroll in fewer than 9 weeks, you must specify the weeks which you will attend (see calendars below for week numbers). You will be charged for those weeks and we will plan on your attendance during those weeks. There are no make-ups allowed for those choosing less than 9 weeks and there are no changes to the weeks you will be attending. If you have any questions about our "Flexi-Schedule" or policies, please call 330-486-1320!